The Lean-To Style Wood Storage Sheds are very customizable and features a roof that slopes to one angle.  Looking at the door, you can have this shed roof  lean from Right to Left OR from Front to Back – or the opposite!
The Lean-To  Style Wood Storage Shed is available in 29 different sizes. There are also 6 shingle colors to choose from as well as a 3′ wide or 4′ wide door.   We can build you something smaller, larger, shorter, or taller.  Simply call for a quote.
Every shed comes with shingles and one shed door, your choice of size.  As an Option:  you can Upgrade to a metal roof and double doors. Of course, you can add Windows, Vents,  Steel doors, Shelves, painting, etc. and can place them where you would like.
You can either Order Online or Call Us to Order. We can discuss with you all the options in detail. We want you to be completely satisfied with our sheds and our service. 
Make this easy – call to order. 1-800-987-4337 or 970-963-0679.
Features:
4′ x 4′ treated skids
3/4″ tongue-in-groove OSB floor
2″ x 4″ floor joists and wall studs, 16″ OC
2″ x 4″ roof joists, 16″ OC
Door width: 3′ or 4′
Hinges, commercial type with heavy-duty screws
Door lock & key
Siding:  Smart-Panel with vertical grooves
Sidewall: 7 feet  low side;  9-10 feet high side (depends on the width of the shed)
Peak Height: 6′ wide – 9′; 8- wide – 9'6″; 10′ wide – 10′; 12′ wide – 10'6″
Roof shingles: light brown, dark brown, charcoal gray, black, forest green, white
Free delivery in our service area
Primed, ready to paint
There are also several other options and services that we provide. Please call us about the following:
Options:
T111 vertical siding with vertical grooves (25% more of basic shed price)  Most Rustic Siding.
DuramTemp siding with vertical grooves  (10% more of basic shed price)
Put the siding on Horizontally  (5% more of basic shed price)
ProPanel metal roof (call for quote)
Adding on Windows, steel man doors, etc
Paint shed the color of your choice (10% more of basic shed price)  The customer supplies the paint and brushes.
12″ deep wood shelves ($8.00 per linear foot)
16″ deep wood shelves ($12 per linear foot)
12″ roof overhang ($12 per linear foot)
24″ roof overhang ($20.00 per linear foot)
Shed built on-site (18% more of basic shed price)
If you would like a shed with any of the above options please call us at 1-800-987-4337 to order your shed over the phone.
We use the SmartPanel Siding on most of our sheds.
SmartPanel vs. DuraTemp Exterior Siding
Your shed comes with SmartPanel wood exterior siding. What is the difference between SmartPanel and DuraTemp exterior siding?
SmartPanel is an engineered wood product that helps resist moisture because each wood strand is individually treated with advanced binders and wax. Plus, each panel is treated throughout with a zinc borate-based process to help resist fungal decay and termite damage. On the backside, each panel has an overlay that gives the inside of your shed a premium appearance that you can be proud of.
SmartPanel comes with a 5/50 Year Limited Warranty. A 5 year 100% Labor and Replacement Feature as well as a 50 year pro-rated limited warranty on substrate. Go to Louisiana Pacific's website for complete warranty details, lpcorp.com and additional information on their SmartPanel siding.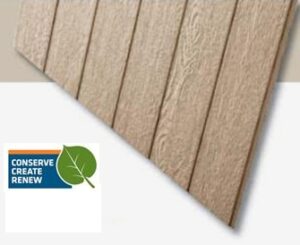 DuraTemp is a plywood siding with a 1/8″ Douglas Fir wood composite face. It looks natural, resists dents, checks and cracks. It is inherently stronger, lighter and more durable than engineered wood sidings, and provides a low-maintenance, easy to paint surface. Our Duratemp-sided structures are constructed with Duratemp plywood siding. It's a great product and the most economical siding choice. It is always 100% free and clear of patches.
It is a genuine plywood siding with a tempered hardboard face. It resists rain, sun, dents, blisters and lifting grain. DuraTemp carries a 25 year manufacturer's warranty. It is pre-primed and ready to paint.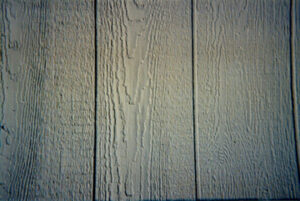 Notes on Delivery: All wood sheds made by Shed City USA include free delivery as long as we have adequate clearance to get our truck/trailer to the location you want the shed setup. Generally, we need a 12′ wide clearance to back our truck and trailer through. In addition, we need adequate clearance (height). If we do not have these clearances the shed will need to be built on-site, add 18% to the total price of the shed. Please call us at 1-800-987-4337 if you have any questions.